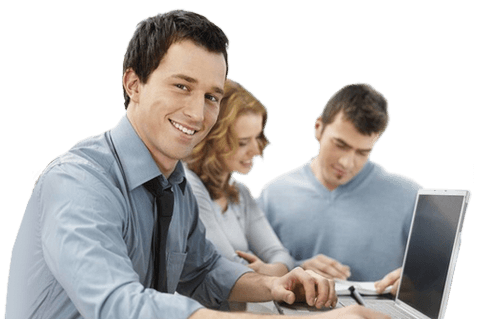 95% of of our computer repairs are completed the same day we start. No appointment is needed to drop off any computer.
Dog Bytes Computers has been a leading provider of information systems, IT consulting and computer repair support services for over 20 years.
WE LOVE OUR CUSTOMERS
We have the highest regard for your business and value your trust.
Testimonials
I have been using Dog Bytes for 20+ years. These guys are the best. I brought in my old XP computer that had crashed. They were able to recover my information, especially Quicken at tax time. They set me up with another machine which was to be ready the next day. I got half way across town when my phone rang. They computer was ready. I have a great new machine at a very reasonable price. Do business with local people. They will get you out of a jam.
Honest and fair are the best words to describe these guy's. I'm retired and very out of date with the computer age. These three guys got my machine lightning fast and with more memory for a very low cost. Since that repair I have been back to buy two additional laptops! This is the only shop that I would recommend!
Every one here is so down to earth and extremely reasonable. I came in with a gaming computer that they had replaced the power supply. I came and picked it up the next day and when I plugged it in, it still didn't work. I brought it back and explained the issue. They checked it out and found out it was the power button on the case. They fixed it right there with me waiting, free of charge! These guys are funny, super professional, and efficient. I'd highly recommend them to anyone needing any computer repair done. I know I will be back for anything I need in the future.